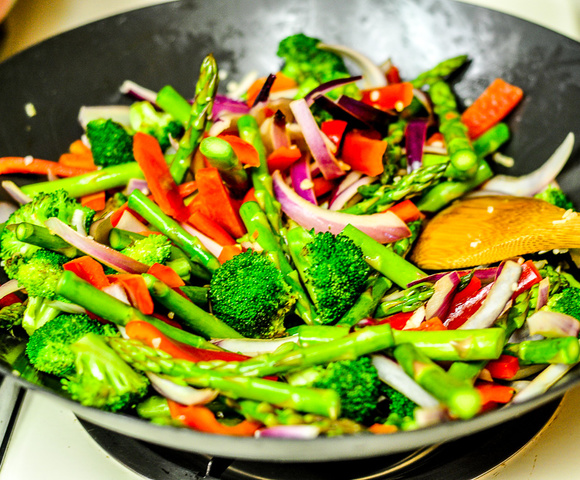 Ingredients:

1 pkg. oyster mushrooms, sliced
2 zucchini, sliced
1/2 mall yellow onion, chopped fine
8 cherry tomatoes, chopped
3 tbs olive oil
1 cup broccoli, chopped fine
1 small red and green pepper, chopped

Put oil in heated stainless steel wok.
Add tomatoes and onions.
Add your favorite seasonings and saute 3-4 minutes.
Add zucchini, bell peppers, broccoli and saute 3-4 minutes.