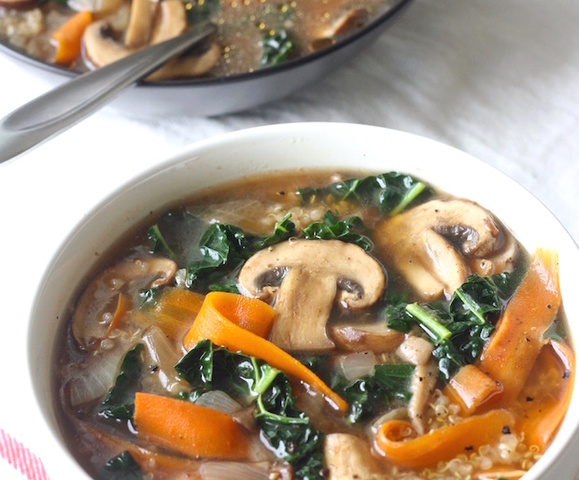 Ingredients:
1 lb oyster mushrooms, chopped
1 cup quinoa
1 small red and green bell pepper chopped
1 bunch spinach, washed, and steamed
2 tbs olive oil
1/2 lb kamut spiral pasta
Sprint water/Alkaline water
2 red onions chopped finely
2 large chayote squash, peeled and chipped
2-3 bunches kale
1 clove
1/2 tsp: marjoram; rosemary; oregano; thyme; red pepper and cumin
Put oil in hot skillet.
Saute mushrooms, bell peppers and onions slowly for 20 minutes.
Add mushroom mixture in soup pot and fill with spring water/alkaline water.
Add chayote squash.
Add thyme, marjoram, rosemary, oregano, red pepper, cumin, clove and quinoa.
Simmer 45 minutes.
Add Kamut pasta and simmer for 15 minutes.
Add spinach, stir and then serve when tender.