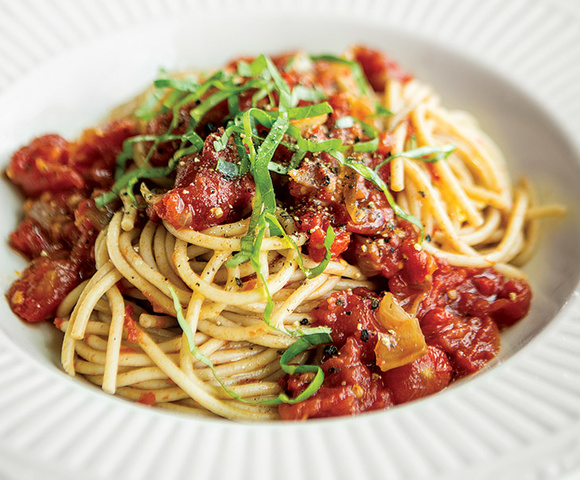 Ingredients:

Vita spelt pasta

Sauce:
1/2 cup of hemp oil
2 cups of tomato sauce
4 Tbs of sea salt
1 1/2 Tbs onion powder
2 Tbs of cayenne/chill powder
3 Tbs of maple syrup
Follow directions on Vita spelt pasta box on how to cook the pasta. After cooked, strain.
In separate pan add sauce ingredients and heat on medium high for 10 minutes.
Stir past into sauce.
Let sit for 5 minutes then Enjoy!