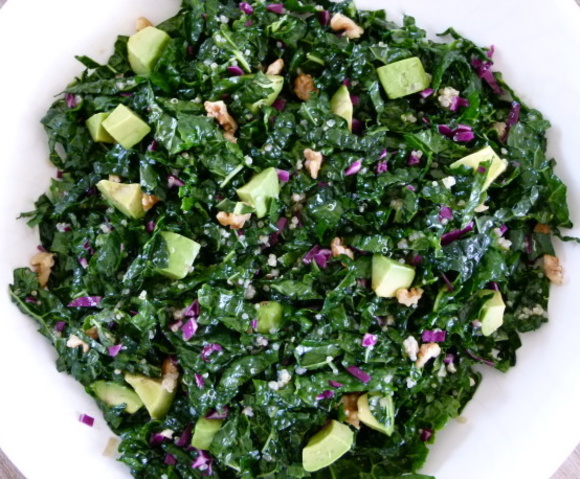 Ingredients:

3 cups Kale, de-stemmed and chopped
1 Avocado
1 Tbs Olive Oil
1 tsp Sea Salt
8 Grape Tomatoes, cut as desired
2 Green Onions, white and green parts
1 Tbs Lemon Juice (1/2 Lemon)

Put chopped kale in bowl and drizzle over salt and olive oil. Massage this around in the bowl to soften the kale a little. Crush the avocado into the boil with the kale, using a knife. Add the rest of the ingredients (except lemon juice) and stir to coat. Then drizzle lemon juice over top just before serving.

One of the beautiful things about raw salads, is many of them just require finding the right ingredients and tossing together!